On October 24th, AFF (Asia Fashion Fair), the largest textile and apparel exhibition in Japan, was officially held at MYDOME OSAKA in Osaka, Japan. Chinese professional flame retardant fabric manufacturer BEGOODTEX participated in this exhibition and achieved great success.
In recent years, the "China+1" model has transitioned from concept to reality, and the textile and apparel supplies provided by various production bases in Asia have been increasingly valued by Japanese importers. As a professional flame retardant fabric manufacturer, BEGOODTEX actively responds to this trend and was one of the first companies to register for the exhibition. They expanded their product supply from China to various Asian countries, providing Japanese buyers with more high-quality flame retardant fabric options.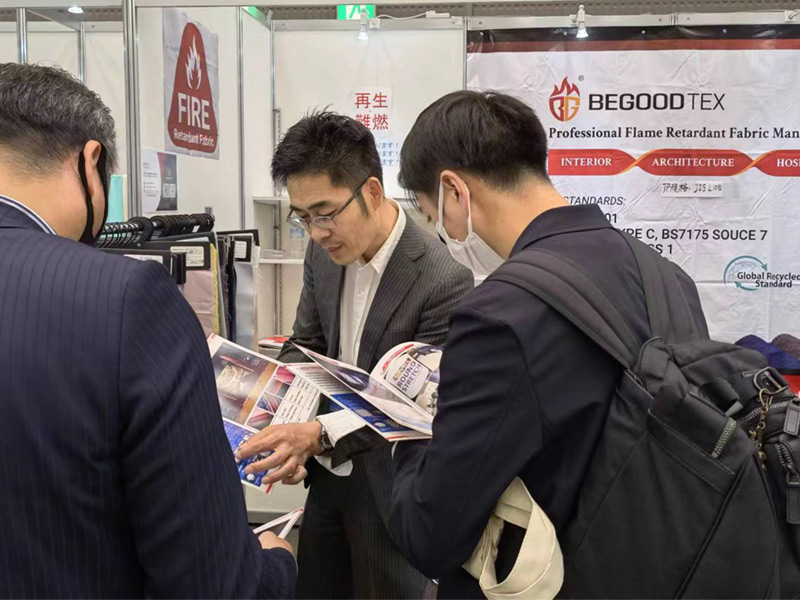 BEGOODTEX showcased a range of excellent flame retardant fabric products at the AFF fabric exhibition in Japan, attracting the attention of many manufacturing companies. These fabrics are widely used in industries such as construction, healthcare, hospitality, and home furnishings. The exhibited fabrics include Blackout Fabric, Flannelette Fabric, Spandex Fabric, Clothing Fabric, and Bedding Fabric. These fabrics are woven with BEGOODTEX's proprietary permanent flame retardant fibers, which not only have permanent flame retardancy but also have various functions such as antibacterial and waterproof properties.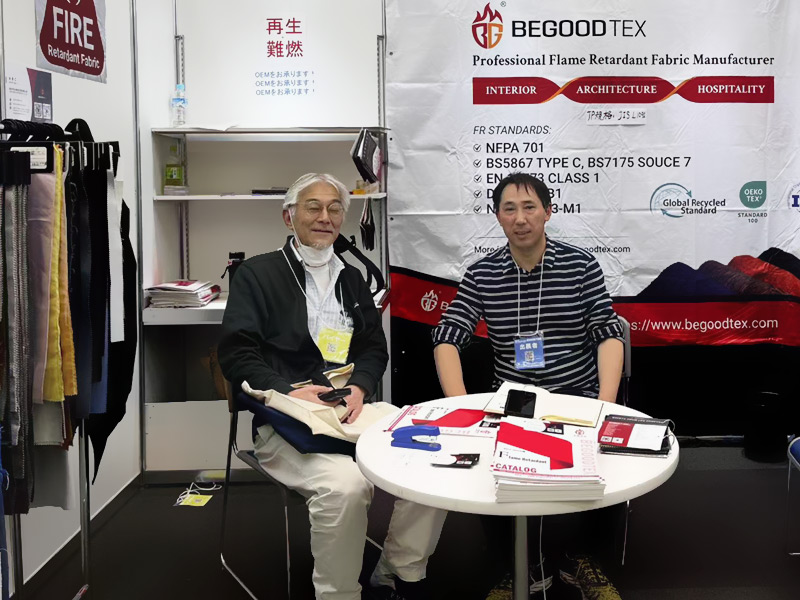 BEGOODTEX's Chairman, Kevin Sun, personally led the team to participate in the exhibition. They had preliminary discussions with several Japanese manufacturing companies and expanded their cooperation in the Japanese flame retardant fabric and finished product market, achieving good economic cooperation results.